New Volkswagen Electric Car Pre-Booking Frenzy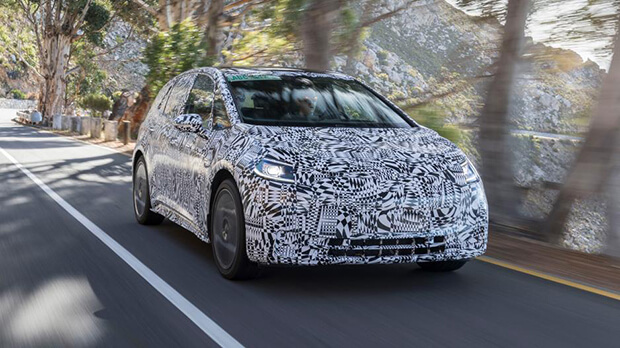 The limited edition Volkswagen ID.3 all-electric car has seen over 10,000 pre-booking orders in just 24 hours.
Over 10,000 eager customers have laid down deposits of €1,000 for the EV which was unveiled at the Frankfurt Motor Show in September. Deliveries of the special launch edition are due next summer, 2020.
The VW ID.3 is the first in a range of electric vehicles which will come from Volkswagen. Volkswagen may in the future release an all-electric people carrier, larger family car and a van.
The manufacturer will invest €9bn in e-mobility over the next four years and over the next decade, they will produce more than 10m electric cars.
All 34 VW Irish dealers will be EV-enabled by the time the ID.3 arrives and the electric car will be available in three battery sizes (45, 58 and 77kWh), with ranges between 330km and 550km.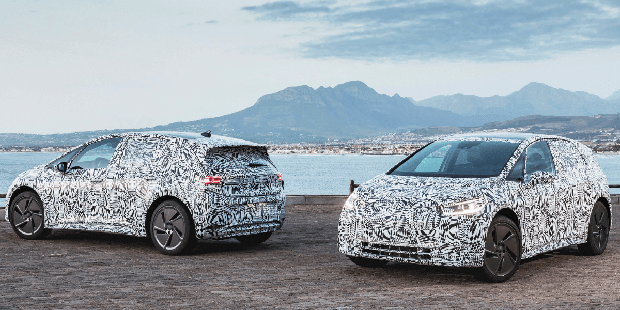 The car can be charged in just 30 minutes at a 100kW and even quicker when fast-charged at 125kW DC with a range of at least 260km.
On the outside, it is a very similar size to the VW Golf but because there is no internal combustion engine, it has an internal space of a medium-sized car.
In Germany, the target price of the limited edition will be under €40,000 but the Irish retail prices have yet to be announced but as usual and for no apparent reason, the Irish will have to fork out a few grand more than everybody else.
The regular model will have a lower starting price when and will be a little less expensive than current e-Golf prices.
Just 30,000 of the ID.3 1st edition will be produced in total. It will have the mid-sized 58kWh battery (up to 420km). At the start, there will be three versions: the ID.3 1st, the ID.3 1st Plus and the ID.3 1st Max.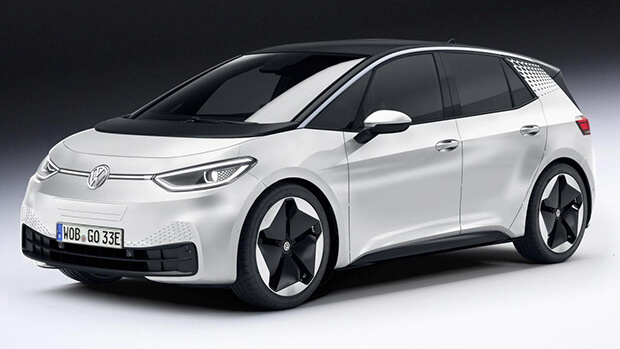 ---