Volkswagen's response to 'potentially lethal' seat belt fault criticised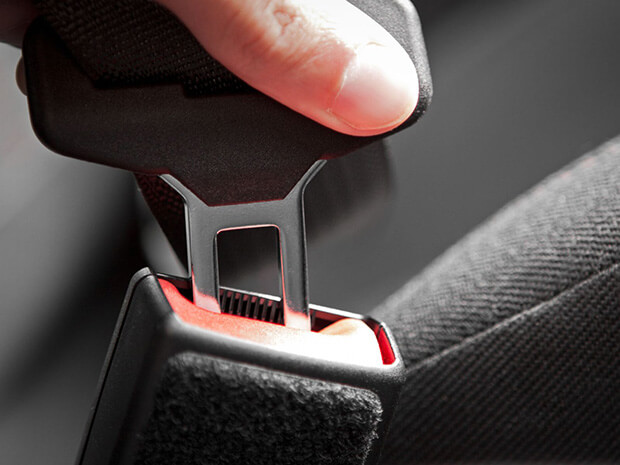 Volkswagen owners who bought their cars over the summer say they were not told about a fault where a seat belt could unbuckle.
Many have called Volkswagen's handling of a "potentially lethal safety issue" involving seatbelts as "completely unsatisfactory",
Volkswagen has reportedly sold an estimated 55,000 vehicles since it was made aware of the fault six months ago with VW Polos, Seat Ibizas and Seat Aronas affected.
The potentially lethal situation arises when all three rear seat belts are being used in the affected cars and when they are driven at high speed, the rear left passenger side can become unbuckled.
The dangerous issue was first discovered by a Finnish motoring magazine back in May, but Which magazine in the UK has said that many motorists were not told about the issue when they purchased their cars - and some of them have been using all of their rear seats.
The company had embarked on an interim fix, which involved the faulty seat belt block being temporarily secured with a plastic cable tie but this does not fully stop the chance of the seat belt coming undone.
A permanent fix is now being introduced by the Volkswagen Group but they have said that drivers will need to take their cars to a garage for the free-of-charge repair. Alex Neill, the managing director of home products and services at Which?, said:
"VW's handling of this potentially lethal safety issue has been completely unsatisfactory.
"It's shocking that they proposed a permanent fix that doesn't even properly solve the problem, and we're concerned that customers might not always be getting the right information at the point of sale.
"The decision not to suspend sales when the problem was discovered has now put substantially more drivers, as well as their passengers, at risk. The DVSA (Driver and Vehicle Standards Agency) must investigate VW's handling of the whole situation."
In response, a Volkswagen Group spokesperson said customers have been advised not to use the middle seat belt until the problem was solved.
"It is important to note that there have been no known cases of any seat belts being released in this manner, other than in highly specific and exceptional circumstances demonstrated in the test by a Finnish car magazine,"
"Given the limited circumstances in which the seat belt can (in the test conditions) come unbuckled, and the employment of the interim fix and further still the specific warnings provided to users, there is no materially increased risk.
"It is on that basis that sales continued."
---