Volvo buys car valet startup Luxe to boost its digital services
Car giant, Volvo has acquisitioned a new startup,  
Luxe
, who specialise in car valet and concierge services
After a
pivot
and months of
speculation about the future
, the company has finally found a buyer for its business.
Volvo Cars
announced
that it is acquiring the startup's platform, technology, key staff and other assets, which it will use to put some fuel into its own digital services strategy.
The terms of the buyout of Luxe has not been disclosed but according to Pitchbook, the startup has previously been valued around
at least $140 million
.
It received their last round of funding
from Hertz in 2016
. The terms of the acquisition are a closely guarded secret but it is the assumption of some, at this point, that it was bought for 'pennies on the dollar' based on the last valuation.
Luxe's service allowed motorists to drop off their car anywhere in a city where their services are offered, and a professional valet would find a parking spot for the vehicle, refuel and clean the car if requested.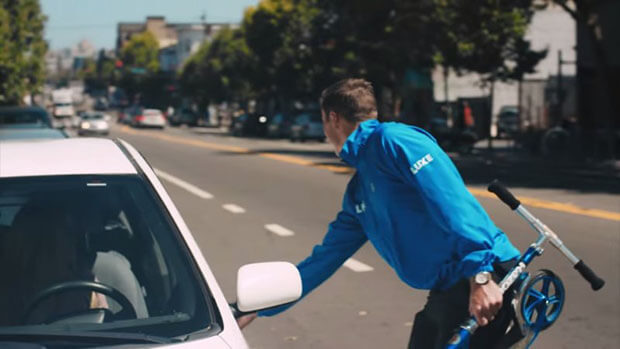 Part of the deal will mean that the co-founder and CEO of Luxe, Curtis Lee will 
become
Vice President of digital for Volvo Cars. Lee wrote in an email to TechCrunch.
"The entire team is coming over including Craig (Martin, co-founder of Luxe),"





"Craig will be continue to lead our engineering team."



Car manufacturers around the world are investing heavily in tech startups, which they believe will help propel them into the next generation of car ownership and technological integrations.





Sizeable investments in transportation-on-demand startups

are also being made by automakers and there is an acceleration in the acquisitions of

self-driving technology

.





Right now, consortiums of car makers are

cobbling together to buy large mapping and navigation

providers.





The Swedish car maker Volvo was itself acquired by Ford in 1999, and then subsequently by Geely Holding in 2010.





The company

announced in

July that all of its cars will either electric or hybrid by 2019. A month later, in August, the first

rumors

began to surface noting that Volvo was interested in buying Luxe.





Luxe's team will join Volvo in their operation in Silicon Valley. The Chief Digital Officer at Volvo Cars, Atif Rafiq, said in a statement:



"Our vision is a future in which technology simplifies life so you never have to stop at a petrol station, go to a car wash or even take your car in for service ever again. The acquisition of Luxe is a step towards realising that ambition. I look forward to working closely with the highly talented team at Luxe who created its advanced technology from the ground up,"
The latest acquisition by Volvo is obviously aimed at their high-end luxury vehicles. It plans to offer pick-up and drop-off services and it will be using similar technologies for other services too. Mr Rafiq went on to say:
"The technology behind Luxe provides the company with advanced algorithms in the areas of routing, logistics planning, and arrival time prediction,"





"As more and more of our cars are connected, the availability of digital services becomes a critical part of the process of selecting a new car. Simplification of experience and placing control directly into the hands of the consumer is what today's technologies enable, and what defines our vision in the digital space,"
Luxe has only been in business four years but is operational across some (but not all) major cities in the U.S., including San Francisco, New York and Chicago.
The company had raised
over $75 million in funding
, with backers including Hertz, GV and Foundation Capital, as well as a lot of individual investors.
Since its startup, Luxe has been striving to get the right mix of services to the right people to make a fully successful run of its business. The company closed its
door-to-door valet service
earlier this year and shortly after that, it was reported that
Uber was knocking on their door
but obviously, that deal clearly never closed.
Volvo moved in on the action instead. In an
essay
about the acquisition, Luxe's Lee notes that Volvo approached Luxe several months ago.
"Working at Volvo gives us scale, resources and access to a global company that is committed to the future. Moreover, Volvo is committed to allowing us to fulfil our vision," he notes. "With the acquisition, Luxe will continue to operate as its own unit working on some of Volvo's most meaningful initiatives in mobility and digital customer experiences. I look forward to continuing to lead the Luxe team at Volvo."
Volvo last year sold 534,332 cars, up 6.2 percent on 2015.
(As always, if you or a family member are considering buying a used car, don't buy until you run a
car check report
with
MyVehicle.ie
where you will find out the true history of the vehicle.)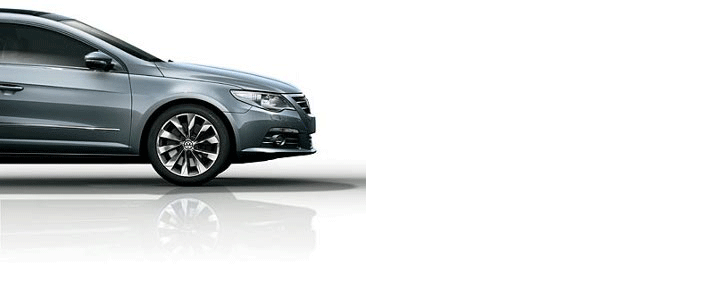 ---
Author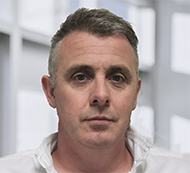 Justin Kavanagh
Justin Kavanagh is a recognised leader in automotive intelligence and vehicle data supply to the entire motor industry. He has almost 20 years experience in building systems from the ground up. As the Managing Director of Vehicle Management System, he understands the need and importance of trustworthy and reliable vehicle history and advice to both the trade and the public.
Follow me on LinkedIn
---