Volvo recall 700 Irish cars over unusual smell
Volvo Ireland recalls more than 700 cars because of a mystery smell.
More than 700 cars have been recalled by Volvo in Ireland due to an engine issue that could lead to an "unusual smell".
The voluntary recall is being carried out on eight of the Volvo models made between April 2015 and 2018.
It is believed that a plastic component within the engine compartment may be liable to melt and therefore cause the noxious smell inside the car.
The smell is not the only concern, though as this safety issue can also cause engine interruption which can lead to a lack of power. Volvo stated:
"There are 708 vehicles affected on the Irish Market. Volvo Car Ireland Limited has established there is a possibility that in specific driving conditions the engine's plastic inlet manifold may melt and deform.
"Drivers may notice unusual engine operation, including, but not limited to, the engine management light being lit, an engine interruption, or lack of power. An unusual smell may also be noticed."
Volvo models affected by the recall
V40
V40CC
V60
S60
S90
V90
V90CC
XC90
Volvo said they will write to owners directly and will advise drivers to contact their local dealer who will examine their vehicle. You can contact Volvo Car Limited Ireland on 01-4631220.
Author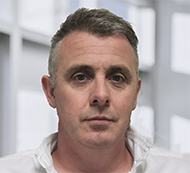 Justin Kavanagh
Justin Kavanagh is a recognised leader in automotive intelligence and vehicle data supply to the entire motor industry. He has almost 20 years experience in building systems from the ground up. As the Managing Director of Vehicle Management System, he understands the need and importance of trustworthy and reliable vehicle history and advice to both the trade and the public.
Follow me on LinkedIn
---