WATCH: Gardai investigating dangerous sulky race on major dual carriageway in Dublin
Dangerous sulky racing on the N7
Sulky racing is a popular sport in many countries around the world, especially in Norway and Finland. It originally took place on the frozen lakes of Norway but nowadays there are purpose built tracks around the world for this activity.
It would seem though that certain sections of society here flaunt safety and general road etiquette and insist on disrupting the roads here making a total nuisance of themselves.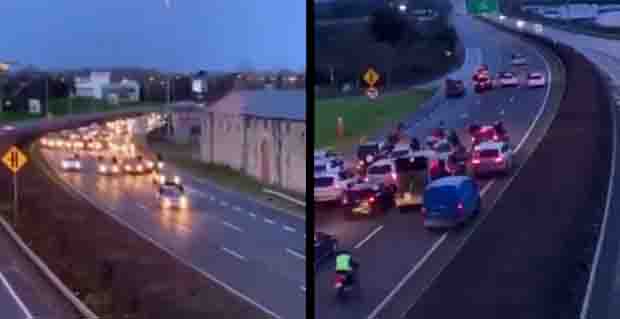 In this video posted on social media we see these individuals racing down the main N7 dual carriageway and causing traffic chaos for regular road users behind. This stretch of road is one of the busiest in Ireland.
The shocking footage was taken from an overhead bridge on the N7 near Brownsbarn at Citywest. You will see the race being followed by a large number of cars cheering and egging on the racers.
Cheers can be heard for a horse seemingly named Starlight, with a number of passengers clambered halfway out of the car windows to watch the race take place.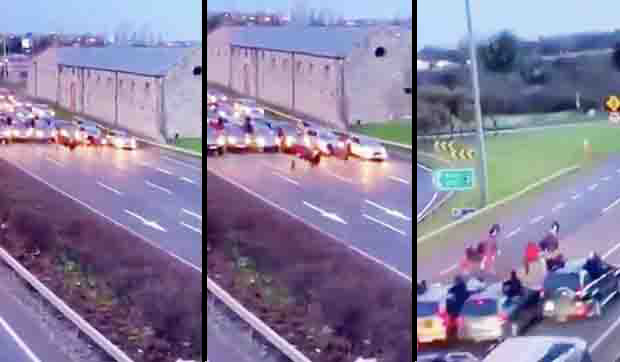 The group of cars holding up the evening traffic can be seen taking up all the lanes of the busy route.
Harness racing is growing in popularity throughout Ireland with the racetrack in Dundalk hosting races as well as race meets in Portmarnock in County Dublin. Crossmaglen also hosts a very popular race day with crowds of up to 5,000 people turning on some occasions.
At the same token, this kind of dangerous and disruptive activity should be outlawed. At best it is a nusisance in our society and at worst it is dangerous not only for the participants and race punters but also for other innocent road users.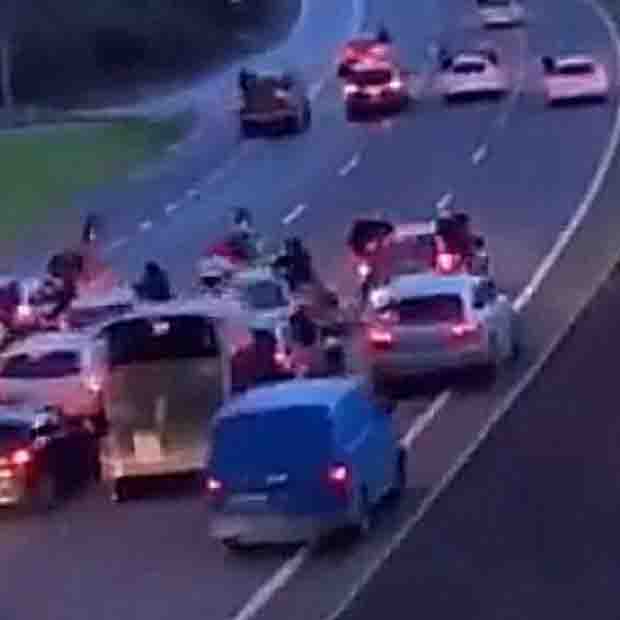 ---