New and Used Car Shortage Continues

Auto Parts Shortage
According to the Director General of The Society of the Irish Motor Industry, Brian Cook supply chain issues are not the only reason for a drop in car sales here in Ireland.
As we are all aware, the lockdowns and Covid-19 have had an unprecedented impact on the global economy and in particular the automotive industry.
At the moment there is a massive shortage of semiconductor chips which is interrupting the supply and manufacture of cars. This is driving up demand and also the cost of cars here in Ireland and globally. Brian Cook has commented on the situation and says that there are many reasons not to buy a new car in Ireland:
"The taxation system in Ireland that disincentives customers from buying new cars. We were closed down for part of the pandemic. New Car sales fell back. They recovered slightly last year and this year, we're probably looking at a new car market similar to 2019. But you mentioned the challenge with the semiconductors; I think that problem won't unwind itself until the second half of the year so we could see a better spread."
There is no doubt about it, used cars are much more expensive than they were just two years ago. It has become like a perfect storm with Covid-19, lockdowns, supply shortages, lack of crucial parts, Brexit, VRT tax changes, inflation etc.
All of these things put together mean your euro wont go as far and the limited supply with high demand makes this a sellers market like never before. It is not that your used car is worth more than before, but that it hasn't depreciated as much as two years ago.
Due to the critical situation in the car sales market in Ireland, car dealers are accusing the Government of steering the used car market in this direction where prices on certain vehicles are now anecdotally over 50% higher than at the start of Covid.
A contributing factor to the rising prices and shortages is that many dealers sourced many of their stock in the UK, with GB being our biggest market for used-car imports. The figures show that the number of vehicles coming into the country from Britain is way down compared to two years ago.
Many car dealers source their used cars from abroad. Britain is a major market for us, and the figures show the number of cars being imported into Ireland was way down last year when compared with previous years.
The Society of the Irish Motor Industry (SIMI) publishes monthly stats on the number of cars registered in Ireland, and last week provided an annual breakdown comparing 2021 to 2020 and 2019.
During 2021 used car imports amounted to 63,317. This was down 20% on 2020 and also down 44.2% from the 113,926 car imports in 2019. December sales alone, the number of used car imports was down 71.7% on 2020 and 63.8% on 2019.
Some dealers are even resorting to calling their customers after a year and offering to buy back their car for the same price as they originally bought it.
The gap in the semiconductor production means that motorists are having to put off buying a new car while, at the same time, retaining their old car which would normally be entering the trade for resale. Ireland is not alone in this regard. The same is happening in our biggest import market, the UK which is also seeing the price of cars being driven up.
After Brexit, the cost of importing cars from Britain has hugely increased. Between VAT and customs duty and increases in VRT, the cost of importing has probably jumped by well over 25% on what it used to be.
At the moment there is a 6-8 month waiting time for certain new cars here in Ireland. The automotive industry believes that the global supply chain issues can hopefully be resolved by July.
Author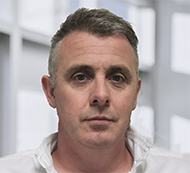 Justin Kavanagh
Justin Kavanagh is a recognised leader in automotive intelligence and vehicle data supply to the entire motor industry. He has almost 20 years experience in building systems from the ground up. As the Managing Director of Vehicle Management System, he understands the need and importance of trustworthy and reliable vehicle history and advice to both the trade and the public.
Follow me on LinkedIn
---