Car break-ins in the Wicklow mountains on the increase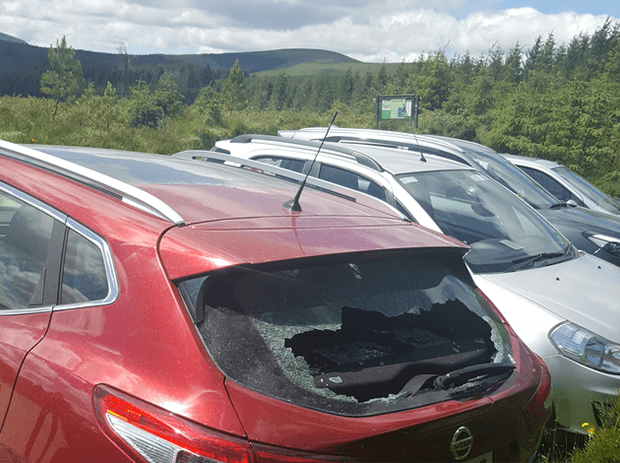 There has been a spate car thefts in remote locations in the Wicklow mountains. With these cars getting broken into, it certainly doesn't look good for our tourist industry.
The problem of car theft in the Wicklow Mountains has been an ongoing problem in Wicklow for years but with the recent marketing of "Ireland's Ancient East", it has become somewhat of an embarrassment as Wicklow and the East coast is fast becoming one of Ireland's most popular tourist spots.
Tens of thousands of tourists make the trek through the mountains to visit places of interest each year, visiting places such as Glendalough and Powerscourt. Locals from nearby counties, such as plenty of Dubliners also regularly make the journey to take in some of the scenery and nature trails throughout the region.
There are dozens of small parking spots dotted all around the mountainous trails and at a large number of them, visitors will see signs warning people not to leave valuables in their cars.
Chief Superintendent John Quirke, at Bray Garda station, said car theft in Wicklow is "an ongoing issue trying to tackle".
"It's amazing the number of cars that are broken into that aren't locked," he said. "But we see a lot of tourist crime too.
The majority of the cars broken into are cars being driven by tourists, possibly because the criminals recognise them as rented cars.
These out of the way car parks are being targeted by roving gangs in areas heavily populated with tourists. The Military Road from Glencree to Sally Gap, Glendalough, Powerscourt and the Sugarloaf are places that have been targeted.
Local councillor Joe Behan is reported to have said, "Anytime there's good weather in all of the tourist spots, it happens,".
Councillor Behan said that the Gardaí and local community groups are trying to be proactive about the problem of theft from cars, with the issue being discussed at joint policing community meetings every three months or so.
The independent councillor believes that these gangs monitor the area at certain times of the year for the specific purpose of targeting vehicles.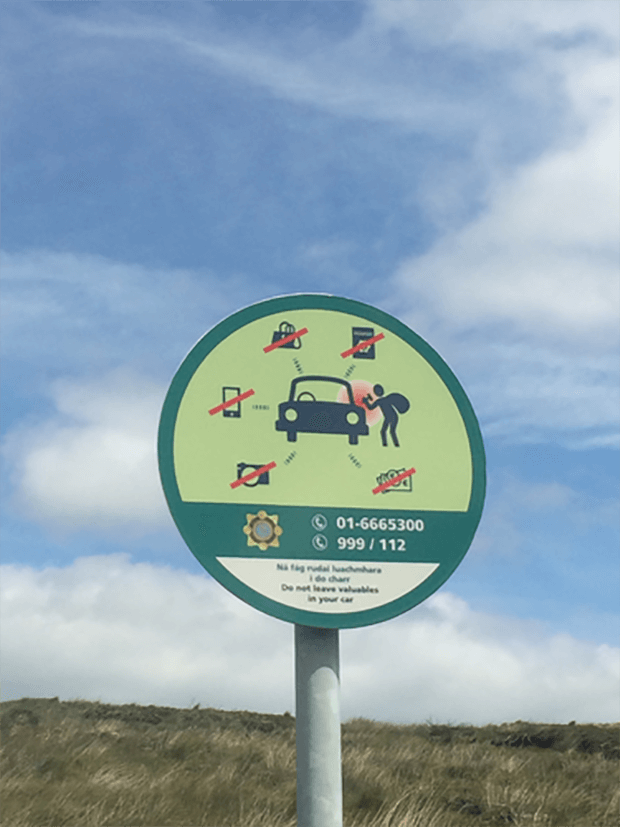 Chief Superintendent Quirke said the Gardaí make quite a number of arrests, and most of the culprits are gang members from outside County Wicklow.
"They've come from Tallaght, Finglas, Ballymun and Mulhuddart,"





"They're using the motorway network to a large extent, and they'd be familiar with the back roads."
As part of Operation Thor Gardaí are trying to tackle this continuing probably by using technology that alerts gardaí when a specific car registration is spotted on a certain section of road.
Brian Dunne, from the Wicklow Uplands Council, said,
"There was an occasion some weeks ago where seven cars were broken into. It is really important for people not to be leaving valuables in the car."
Councillor Behan said, "While it would be great to have more security, it's not practical," he said. "There are so many parking spots in the region."
"One issue is people leaving items such as iPads, mobile phones etc in their cars. Another is simply forgetting to lock their cars. You'd be shocked at the number of people who do it."





Behan added: "I can honestly say there's a case for having CCTV of these areas, but it'd be very expensive. I think we may have to look into it. It's great that people want to visit this area, but we urge them to just be careful."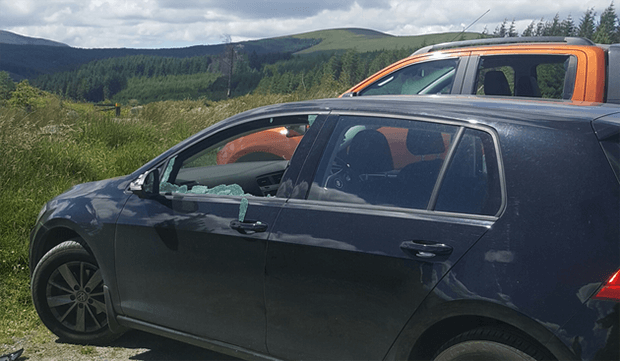 (As always, if you or a family member are considering buying a used car, don't buy until you run a
car check report
with
MyVehicle.ie
where you will find out the true history of the vehicle.)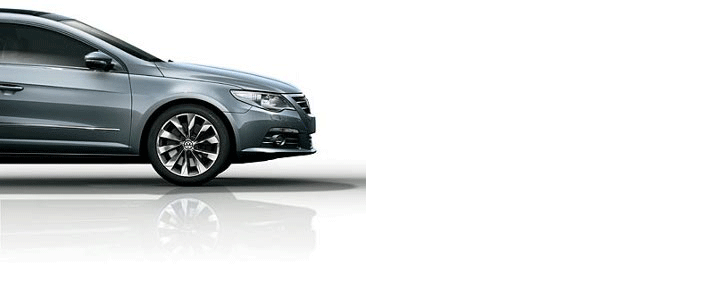 ---
---