The importance of car check before you buy a car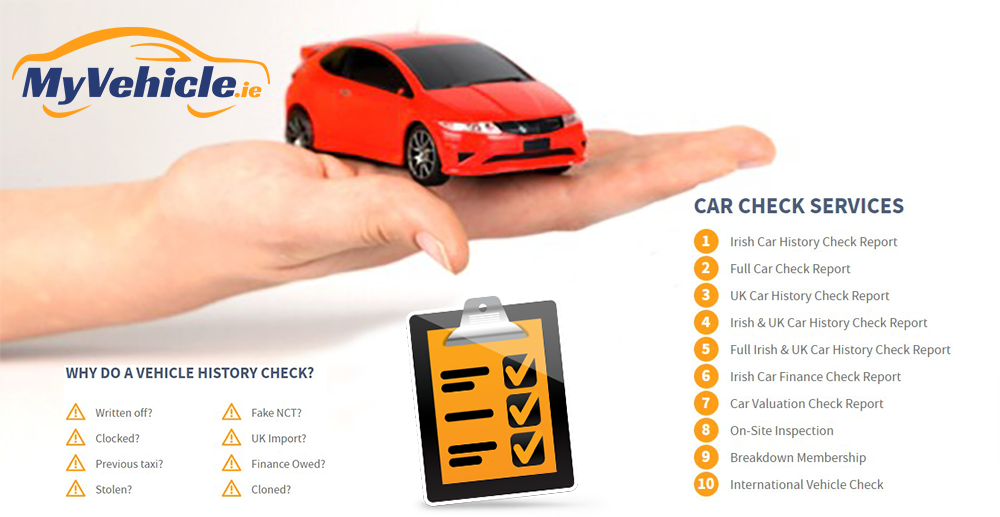 When in the market for buying a used vehicle, there can seem to be an overwhelming amount of stuff to do. You have to do your research, make your lists, physically go out looking around in different dealerships, take test drives, get insurance, find financing and so on.
With all this necessary work that has to be done when purchasing a used vehicle, do you really need to add more to your to-do list by also purchasing a car history check report?
Yes, a used car history report is essential.
Why is a vehicle history check so important? Well, for one thing, peace of mind, for starters. It helps you to be confident in your decision if you know where your car has been before you decide where it's going. However, there are other very important and fundamental reasons why you should always ask for a vehicle history report, and MyVehicle.ie is here to explain five major ones.
Reason #1: You want to verify mileage.
It's important to verify the car's mileage BEFORE you sign the dotted line. The vehicle history report in the majority of cases will contain the mileage record of the vehicle. Make sure that mileage recorded on the report lines up with the number on the odometer, give or take small variations. If the numbers are seriously skewed, then someone may have tampered with the odometer to make it seem like the car had fewer miles. If that's the case, you would have to ask the question, what else might they be hiding about the vehicle?
MyVehicle.ie can check if the mileage on a car has been clocked. We query our extensive mileage database that is being updated by numerous trade sources in real time on a daily basis. Where mileage readings are available, we will disclose the reading, date of entry and source.
Car clocking is when a car's mileage has been changed to show that it has done fewer miles than it actually has, in order to sell it at a higher price. This can lead to the cars being dangerous, especially if the car has high mileage or is in need of a service. Car clocking is an ongoing issue in Ireland, with 1 in every 5 Irish vehicles clocked, it's an issue that you could find yourself in if you do not do a vehicle history check.
Reason #2: You need to know if the car is still under finance.
A car which is still under finance means that it is still money owing on it. We would advise you to wait until the vehicle is cleared of finance before proceeding with the purchase.
MyVehicle.ie can perform an Irish HPI check for outstanding finance and each finance check is queried with the Irish Credit Bureau Finance Database in Ireland, which is updated by every Financial Institution in Ireland. With 1 in every 6 Irish vehicles have outstanding finance owed, it's really important to make sure you get a car history report before purchasing.

Out of the cars checked, Dublin registered vehicles plates were the highest with 61% finance owed. By purchasing a car with outstanding finance, you could be making one of the most costly purchases you will ever make. If you make the mistake of purchasing a car with outstanding finance, you may be held liable for the outstanding finance, whatever the amount may be.
Not only could the vehicle be repossessed by a financial institution but you would also lose out on the money you initially paid for the vehicle. That's why it is so important to make sure you're not a victim of outstanding finance by getting a MyVehicle.ie report for outstanding finance. You can purchase a Finance Check Individually, in a Bundle Package or part of our Full Vehicle Check.
Reason #3: You want to know the value of the car.
Looking to see how much your car is worth? With the MyVehicle.ie Full history report, you can check to see the value of the car with our accurate and up to date services, no matter if you're looking to sell or buy a car. When in the process of switching cars, it can be a very costly process.
Our Vehicle Valuations are currently being used on a daily basis by 100% of Insurance Companies, Independent Vehicle Assessors and Hundreds of Franchise and Independent Motor Dealers.
By getting a full car history report, you will be able to see the true value of the car and have a peace of mind knowing how much the car is worth when browsing for a new car. The same applies for when you're looking to buy a used car. It's important to know the value of the car before buying a used car so that you can try to negotiate the best price.
Reason #4: You need to know if the car has been damaged or written off.
Every time a car gets into an accident or collision, its value goes down. You want a used car with solid resale value in case you ever decide to sell yourself, so it's important to check the accident history of the vehicle before you buy it. Ask the seller and make sure their answers matche the MyVehicle.ie used car history report. Also, be on the lookout for signs of an accident in the vehicle. Look for things like mismatched paint, panels that don't meet up, rust, dents, or any other damage to the exterior.
MyVehicle.ie can tell you if the car was ever Written-off. A car is considered a write off when it's had so much damage that it's deemed by the insurance company as unsafe to go back on road and more costly to repair than what it's worth. We can tell if a vehicle has been classed as a Category A or B Write-Off which means that the vehicle should have been a Total Loss and Scrapped.
With UK Vehicles, we will disclose Category, A, B, C and D Category Write-Off vehicles. MyVehicle.ie also offer a low-cost vehicle inspection which consists of a highly qualified Vehicle Assessor physically inspecting the vehicle for any sign of previous damage. We provide category A and B write-offs, which come officially from the Department of Transport. Category C and D write off-vehicles are not disclosed by the Department of Transport at this time. We do however record previously damaged vehicles which we retrieve from numerous trade sources and class these as damage alerts. For previous UK vehicles, the DVLA in the UK provides information about all category write off vehicles (A,B,C,D).
Reason #5: You should know how many owners the used car has had.
It may not seem like a big deal, but the number of owners is quite important. The more a car has been passed around, the less likely it is to have received routine maintenance. Also, there's a higher chance that any accidents or collisions it's been in have been reported appropriately! Decide how many is too many and if you buy a car with multiple owners under its belt, be sure to ask for service records as well as any warranties or receipts from repairs that have been made.
MyVehicle.ie discloses the exact number of owners, the date each ownership changed hands and we also highlight the owner type. As you can see from our sample report below, this car had 6 previous owners. The report also shows the owner category date, the last purchase date of the car, along with the sale history of the car.
Snippet from a car history check report
No. of owners:

6 (incl. current owner)

Owner category:

PRIVATE

Purchase date:

10/10/2014 (8 months ago)

Sale History

from 1/02/2015 - Private (4 months)

from 1/12/2014 - Private (2 months)

from 1/10/2014 - Garage (2 months)

from 3/09/2014 - Garage (28 days)

from 15/08/2014 - Garage (19 days)

from 10/06/2014 - Private (2 months)

from 18/02/2014 - Private (3 months)

from 18/01/2013 - Company (1 year 1 month)

from 10/01/2013 - Garage (8 days)

from 02/01/2012 - State (1year 8 days)
Over 22,000 Cars in Ireland last year had been owned by 10 different people, with one car extraordinarily having 34 previous owners. It's important to note, that the more owners a car has had in the past, the more need to do a car history report to see if any other issues pop up that you have not have been aware of.
Author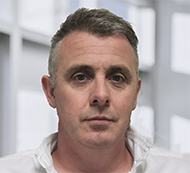 Justin Kavanagh
Justin Kavanagh is a recognised leader in automotive intelligence and vehicle data supply to the entire motor industry. He has almost 20 years experience in building systems from the ground up. As the Managing Director of Vehicle Management System, he understands the need and importance of trustworthy and reliable vehicle history and advice to both the trade and the public.
Follow me on LinkedIn
---