Frankfurt motor show - Electric cars at centre stage but SUVs still ever popular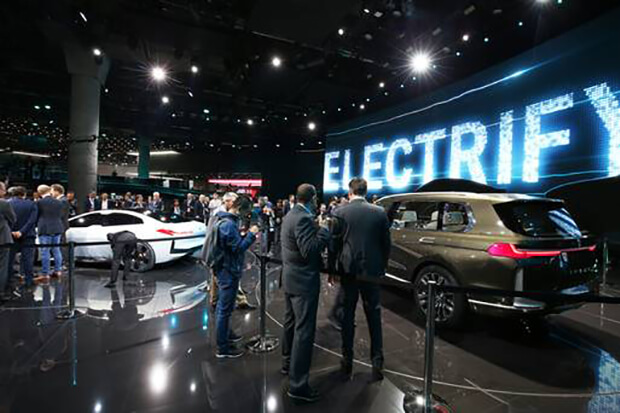 The theme of the Frankfurt motor show this year was the road from diesel to electric motors. The question though has to be asked, how long will it take for the transition to fully electric and autonomous?
The main message from the opening of the event was that, 'The future is electric' was the clear message from the opening events of the Frankfurt Motor Show in 2017.
There has been a global move against diesel fuel since the Volkswagen scandal but the rhetoric has been ramped and car manufacturers are under a lot of pressure to deliver new cleaner technologies and electric alternatives.
German car manufacturers in particular are prone to defending diesel instead of planning for the future.
Chairman of the Board of Management at BMW AG, Harald Krüger, announced plans to have 25 electrified models in 2025 with 12 of them fully electric.
Mercedes Benz has also promised 10 EV models by 2022 while Volkswagen has plans to develop 80 new electric vehicle lines by 2025. Volkswagen has also outlined their 'Roadmap E' strategy.
When one thinks back on the Frankfurt Motor Show of 2015 all you would have seen was that clean diesels were a key player in future product plans but this seems to be a rapidly changing landscape.
Car manufacturers realise that the transition to fully electric vehicles will require significant challenges to be overcome. For example, battery technology is still a big problem and even though the costs have declined significantly in the last number of years, they need to be reduced further.
Another limitation at the moment for electric cars is the range, which is still a matter for concern and still far behind the 500km gold standard ideal many automakers are promising to achieve by 2019 and later.
Electric vehicle technologies also require a huge commitment by governments, with policies, legislation and direct supports including financial incentives and also the infrastructure involved.
In some cases at the moment, there are more negative interventions by governments such as driving restrictions or even banning fossil fuel vehicles.
This type of governmental intervention is not without its critics. The head of Peugeot, Citroen and Opel, Carlos Tavares, has argued that bans and regulations that compel the introduction of electric cars threaten the overall sustainability of the motor industry.
There has already been moves against fossil-fuel-powered cars in Britain and France who have already set target dates for phasing out diesel and petrol vehicles as part of an effort to reduce carbon and polluting emissions. China is also prepared to set a date for the end of combustion engine cars and India will institute a similar ban by 2030.
Back in 2015 there was a severe shortage of electric cars at Frankfurt that you could actually buy but things may be rapidly changing in the EV world.
Even though there are many changes on the way, Ireland is far from achieving the Government's ambitious goal for 10 per cent of all cars on the road to be electric by 2020. This is despite the fact that there is now a much wider choice than than before on electric cars.
Auto manufacturers are continuing to shift their focus to electric vehicles but the question still remains, what will plug the diesel gap in the meantime? The fastest growing and most profitable car type in Europe is still the SUV, with most powered by diesel engines?
It will be a challenge for these car makers to give the consumer what they want and it would seem that many motorists want SUV's. Producing batteries, developing technology and redesigning cars are costly undertakings and so car makers will face this more acutely as EV technologies develop.
So the question remains: can car makers really deliver on those electric mobility promises in the future and, if they do, will consumers buy into the hype?
(As always, if you or a family member are considering buying a used car, don't buy until you run a
car check report
with
MyVehicle.ie
where you will find out the true history of the vehicle.)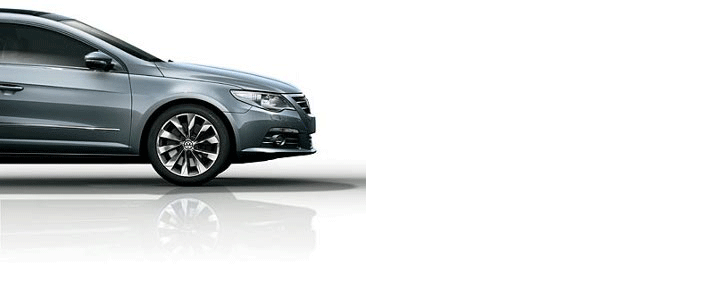 ---
Author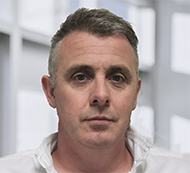 Justin Kavanagh
Justin Kavanagh is a recognised leader in automotive intelligence and vehicle data supply to the entire motor industry. He has almost 20 years experience in building systems from the ground up. As the Managing Director of Vehicle Management System, he understands the need and importance of trustworthy and reliable vehicle history and advice to both the trade and the public.
Follow me on LinkedIn
---