Importing a vehicle from the United Kingdom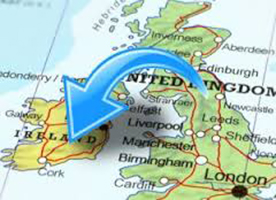 UK Imports
With the exchange rate from Euro to Sterling narrowing, there are undoubtedly people considering importing a vehicle from the UK rather than buying locally or within Ireland.
Before going through the Pros and Cons of importing a vehicle versus buying within Ireland, here are the steps of importing a vehicle directly.
Steps of importing a vehicle directly
Step 1: Make a decision for your next vehicle based on your own circumstances, which should consider affordability, financing, economy and family.
Step 2: When you have decided on a vehicle type, you can then search the usual UK car websites, auction houses, dealerships which have listed below such as, carwow.

Step 3: Before you purchase any vehicle in the UK, ensure that you calculate the vehicle cost into Euro and the log on to Revenue VRT Calculator in order to retrieve a cost on registering the vehicle on to Irish registration plates.

Step 4: Purchase a UK vehicle history check Every vehicle has a past, make sure that the vehicle you are considering buying has a future! MyVehicle.ie offer a UK Full History Check for only €34 or 3 UK Full History Checks for €60 in a bundle offer and MyVehicle.ie promise that they will give you a free report if the vehicle has been previously written off.

Step 5: If the background history of the vehicle checks out, it is time to research your travel costs in terms of ferry or flights and accommodation if required.
Step 6: When you have calculated all of your costs, why not value what this particular vehicle will be worth in Ireland in today's marketplace. MyVehicle.ie offer a Vehicle Valuation for €8, which is a true and accurate reflection of today's marketplace. This is currently being used by the majority of Insurance companies and vehicle assessors on a daily basis, as well as hundreds of Independent and Franchise motor dealers nationwide.
Step 7: After you have valued the vehicle and considered both the potential savings that importing a vehicle can bring, contact the seller and ask some questions about the vehicle with regards to the overall condition, if the vehicle has been maintained regularly, if there is an audit trail for this (recorded service history), has the vehicle ever been crashed, is there a spare key etc.

Step 8: If you are satisfied with all of the above, you may ask the seller to hold the vehicle for you for a couple of days and if a garage, you may leave a deposit subject to viewing the vehicle and the condition is as described.
Step 9: When you do view and test drive the vehicle, bring you history check report with you and verify that the important vehicle ID numbers (VIN Number and Engine Number) both match on the V5 form (logbook) and the actual vehicle.
Step 10: If possible, pay with a bank draft, but if not, please insist on some form of receipt as proof of purchase.

Step 11: When you arrive back into Ireland with your vehicle, you must first register the vehicle and pay the Vehicle Registration Tax (VRT). This can be done at your local National Car Testing Service (NCT).
Pros and Cons of importing a UK vehicle into Ireland
Pros:
They often represent good value for money
They often have more features/equipment than Irish vehicles
Some models have a higher performance/bhp than the Irish equivalent
Rare and desirable models are available
Cons:
The majority of these vehicles are often sold without warranty
There is quite a lot of organising and can be very time consuming
Financing the initial payment can be difficult
Irish based manufacturers can be difficult if you claim on your imports manufacturers warranty
The speedometer may read in miles rather than kilometres
Concerns over imports can quite often have a lower resale value
List of popular UK Websites:
Author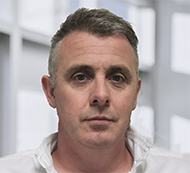 Justin Kavanagh
Justin Kavanagh is a recognised leader in automotive intelligence and vehicle data supply to the entire motor industry. He has almost 20 years experience in building systems from the ground up. As the Managing Director of Vehicle Management System, he understands the need and importance of trustworthy and reliable vehicle history and advice to both the trade and the public.
Follow me on LinkedIn
---