Car market overview for April 2019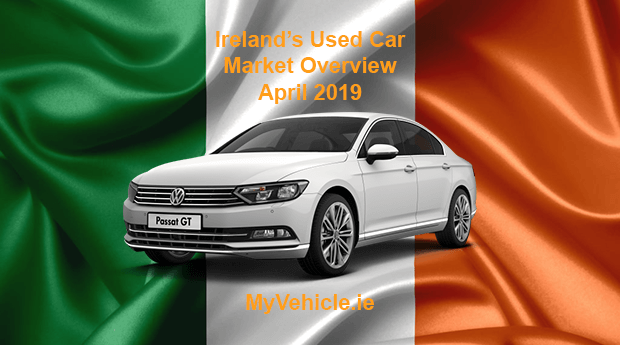 Most popular cars in April 2019
The MyVehicle.ie Nationwide Market Overview report for April 2019 shows that of the top ten used cars sold by Independent dealers in Ireland, the number one best selling car was once again the Volkswagen Passat.
In the March 2019 marketing report, the number one spot was held by the Ford Focus but this month the Focus holds both the 9th and 10th place.
The number one spot was held by the Opel Insignia back in the month of February, so we can see a variation on the top spot for Independents.
When it came to the top-ten used cars sold by Franchise dealers for the month of March, the number one spot, once again, is the Hyundai Tucson. This vehicle continues to be the most popular vehicle in Ireland.
Despite the current global trend away from diesel fuel, every top-ten car sold by both independent dealers and franchise dealers in the month of April 2019 were diesel.
The quickest selling car from Independent dealers in April was the petrol Citroen C4 Cactu and the quickest selling vehicle from franchise dealers was the petrol Opel Corsa.
The April report reveals that of the top ten cars sold privately, the Ford Focus came in at first (2005) and second place (2006) revealing once again the popularity of this car in Ireland.
It would seem that the most popular cars in the private market place in April were Golfs, Focus's, Astra's and BMW's.
Of the top-ten cars valued during the month, the number one was the Toyota Auris Hybrid with the Volkswagen Golf taking the 2nd, 3rd, 5th and 8th places.
Top 10 Used Cars Sold by Independent Dealers
2015 Diesel Volkswagen Passat
2016 Diesel BMW 5 Series
2015 Diesel Nissan Qashqai
2012 Diesel Ford Focus
2015 Diesel Audi A6
2016 Diesel Nissan Qashqai
2011 Diesel Ford Focus
2014 Diesel Volkswagen Passat
2014 Diesel Ford Focus
2015 Diesel Ford Focus
Top 10 Used Cars Sold by Franchise Dealers
2016 Diesel Hyundai Tucson
2016 Diesel Skoda Octavia
2016 Diesel Volkswagen Passat
2016 Diesel Ford Focus
2017 Diesel Hyundai Tucson
2016 Diesel Volkswagen Golf
2016 Diesel Nissan Qashqai
2016 Diesel Renault Kadjar
2017 Diesel Renault Megane
2017 Diesel KIA Sportage

Top 10 Quickest Sellers by Independent Dealers
2016 Petrol Citroen C4 Cactus
2002 Petrol Hyundai Coupe
2007 Petrol Hyundai Tucson
2002 Petrol Mercedes-Benz E-Class
2007 Diesel Volkswagen Jetta
2013 Diesel Audi A7
2009 Petrol Nissan Tiida
2003 Diesel Renault Trafic
2010 Diesel Opel Corsa
2011 Petrol Toyota Avensis
Top 10 Quickest Sellers (Franchise dealers)
2007 Petrol Opel Corsa
2015 Petrol BMW 4 Series
2008 Hybrid Lexus RX400h
2016 Petrol Hyundai ix20
2011 Diesel Volkswagen Tiguan
2014 Petrol Opel Astra
2016 Diesel Jeep Renegade
2018 Diesel Mercedes-Benz C-Class
2018 Petrol BMW X1
2012 Petrol Fiat 500
Top 10 Used Cars Sold Privately
2005 Petrol Ford Focus
2006 Petrol Ford Focus
2006 Petrol Volkswagen Golf
2007 Petrol Opel Astra
2007 Petrol Volkswagen Golf
2007 Petrol Ford Focus
2005 Petrol Volkswagen Golf
2008 Petrol Opel Astra
2006 Petrol Opel Astra
2007 Petrol BMW 3 Series
Top 10 Overall Cars Valued
2016 Hybrid Toyota Auris
2016 Petrol Volkswagen Golf
2016 Diesel Volkswagen Golf
2016 Diesel Hyundai Tucson
2015 Diesel Volkswagen Golf
2016 Diesel Nissan Qashqai
2016 Diesel KIA Sportage
2014 Diesel Volkswagen Golf
2016 Diesel Ford Focus
2015 Diesel Nissan Qashqai
Author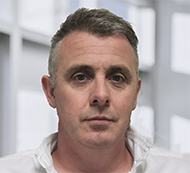 Justin Kavanagh
Justin Kavanagh is a recognised leader in automotive intelligence and vehicle data supply to the entire motor industry. He has almost 20 years experience in building systems from the ground up. As the Managing Director of Vehicle Management System, he understands the need and importance of trustworthy and reliable vehicle history and advice to both the trade and the public.
Follow me on LinkedIn
---