Only one-in-five Irish used-car buyers get a car history check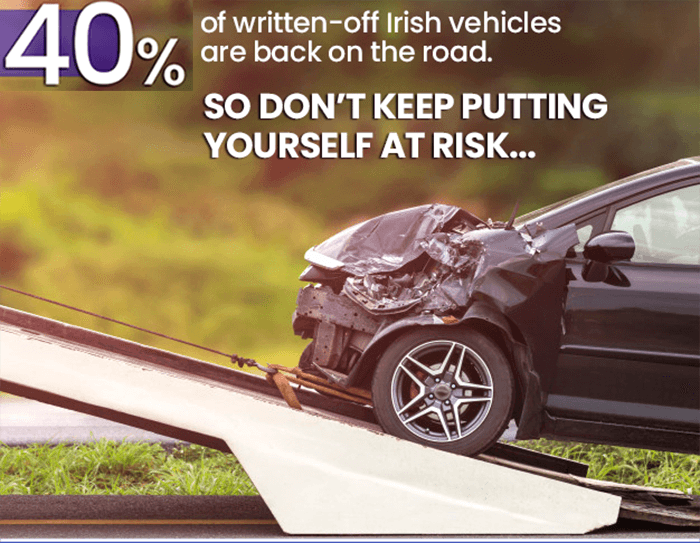 Car History Check
When it comes to checking the background of a car, Irish consumers are notoriously behind used car buyers in the UK and we need to catch up fast.
In the UK it is second-nature for 80% of second-hand car buyers to purchase a vehicle history check compared to only about 20% here.
This clearly indicates that Irish car buyers are way behind UK motorists who mostly would not even consider buying a used car unless they first ran a car background check.
You are taking a huge risk in buying any used car if you don't first get a MyVehicle.ie Full Car History Check. Many feel that they know better but ultimately that kind of care-free attitude normally leads to a lot of time-wasting and expense.
Why should you purchase a car history check? Well, for one thing, even if the report turns out clear, (which you want it to be) it will give you peace of mind that you have made the right decision in buying that particular car.
Here is something to consider. If you hired somebody to take care of your child, you would feel it your duty to perform some kind of background check on the person to make sure your children were safe, or at least you would do some level of due diligence but why would you not carry out the same due diligence when buying a car?
We know for a fact, that there are Category A and B vehicles which are still driving on Irish roads which should have already been destroyed as they are a danger to life and limb.
If that car that you have not car checked was previously written-off, for example, you could be letting yourself and your loved ones into a vehicle that may not have been repaired properly and may very well be dangerous.
There are a number of essential things you want to find out about a car when you run a background check. Here
Has the car been previously damaged or has it been written-off?

Has the car been clocked or are there mileage discrepancies?

Is the car still under finance and could it be repossessed?

How many owners has the car had as this can highlight problems?

How much is the car worth and are you being ripped-off?
Damage
A car check from MyVehicle.ie will tell you if the car is a total write-off which is Category A and B. It will also tell you if the car is an economic write-off and display a damage alert on the report. It should be noted that the Department of Transport does not disclose Category C & D to the public and so the specific category will not be displayed but you will be notified if the car was written-off. UK vehicles will have A, B, S & N damage categories displayed.
Mileage
When buying a used car it is important to check that it has not been clocked or is displaying mileage discrepancies on the record. Why is this important? It is common that certain unscrupulous car traders have tampered with the odometer by turning the clock back. Tampering with the clock can hide huge wear and tear on a vehicle which can lead to unnecessary expenses on repairs and can even in some cases be dangerous.
One in five Irish vehicles are clocked and in recent times there has been a crackdown on rogue Irish dealers 'clocking' cars. This is an issue that you cannot find yourself easily unless you run a vehicle history check.
Car Finance
If you buy a car that is still under finance, not only could the car be repossessed by the legitimate owner which is the finance house or the bank, but you will also lose all the money that you paid for it as well. With 1 in every 6 Irish vehicles having outstanding finance you run a huge risk of getting into major financial trouble. We can also say that Dublin registered vehicles in particular have the highest chance of not being clear with 61% of these vehicles still having finance owed. Purchasing a car with existing finance is one of the costliest purchases you will ever make, so don't make the mistake that you will get away with a false economy notion. You can purchase a Finance Check Individually, in a Bundle Package or part of our Full Vehicle Check which is always recommended.
Owners
Why is it important to know how many previous owners the car has had? To some, it may not be that big of a deal but it is quite important when buying a used car. The more owners a vehicle has had, the more the car has been passed around and is also indicative of unhappiness with the vehicle by multiple owners. The more owners may mean that the vehicle has less likely received routine maintenance. Why service a vehicle if you only had it a couple of months and you are selling it on? This carries through for all short-term owners. There is also a much higher chance that the car has been damaged and this information not passed onto the next owner, who then subsequently passes the lemon onto you. Your car history check will disclose the exact number of owners, the date each ownership changed hands and we also highlight the owner type along with the sale history of the car.
Car Valuation
To find out how much your car is worth, simply purchase an iCAP valuation. Ireland's Current Automotive Price is used by the entire automotive industry and almost 100 per cent of insurance companies and vehicle assessors. If you know the true value of the car, you will not get ripped off and you will have a third party valuation to show a seller, if they think that their car is worth more than it actually is, which is extremely common.
With so many car buyers in Ireland not getting a car history check before they buy, they are not only running the risk of making a financial mistake but they also ruin the risk of buying a damaged and even dangerous car.
What information is contained in a car history check?
Full Vehicle Identity Check
Current iCAP Valuation (Exclusive)
Insurance Write-Off Check
Mileage Check (Exclusive)
Stolen Car Check (Exclusive)
Previous Taxi / Hackney Check
Road Tax Status & Costings Check
No. of Owners & Owner Type Check
Most recent date of sale & sale history Check
Recorded Model Modifications (Exclusive)
VIN & VLC Partial Number for Verification
Common NCT Failures (Exclusive)

Previous Enquiries (Exclusive)
Author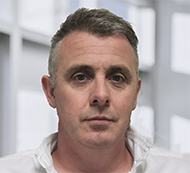 Justin Kavanagh
Justin Kavanagh is a recognised leader in automotive intelligence and vehicle data supply to the entire motor industry. He has almost 20 years experience in building systems from the ground up. As the Managing Director of Vehicle Management System, he understands the need and importance of trustworthy and reliable vehicle history and advice to both the trade and the public.
Follow me on LinkedIn
---