How to buy a car at an Auction?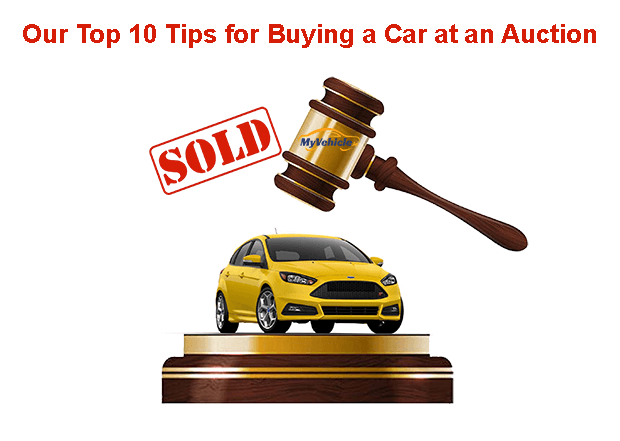 10 Tips for Buying a Car at an Auction
Buying a car at auction can be a great way for you to save a lot of money but there are still important things to remember before you attend an auction and before you start bidding.
Below you will find some helpful tips if you decide to head to an auction.

Buyer Beware - Cars are 'sold as seen' at car auctions
Check out our top 10 tips for buying a car at an auction below: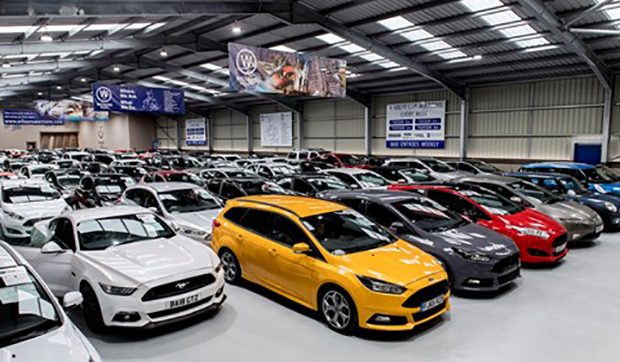 1. Do your research first
Main car auction houses always keep their websites up to date, so you can start your research right in the comfort of your own home. The better the research, the more likely you will find a great car and bargain.
2. Bring someone who knows about cars
When you buy from a main dealership or a local trader, you will receive some kind of a warranty with the vehicle but at auctions, you will never have a warranty, accept, say a manufacturer warranty which may be still active with a vehicle, but this has nothing to do with the auctioneer.
Since you are buying the car 'as seen', it is very important that you inspect the vehicle very closely if you can. This is not always possible at an auction and you won't have an opportunity to have the car inspected by an assessor.
Some mechanical knowledge is important at an auction so it may be a good idea to bring along a friend or someone who has a good mechanical eye who may be able to spot issues with the vehicle if any.
Sellers can go to great lengths to hide issues, as they know that all vehicles are sold 'as is'. Just because the car looks clean and sparkling, doesn't mean there are no underlying issues. This is not an indication that an auction car is mechanically sound as the engine could be about to clap out.
3. Stick strictly to your budget
Stick to a budget. Get a figure in your head that is the ceiling figure and do not bid for more than you have budgeted for. The moment you reach your limit, drop out. It could be very tempting to go an extra couple of hundred euro more, so whatever you do, don't get into a bidding war with a bidder who may have set a higher budget than you. Remember, sometimes it's the very deal you don't do that will the best deal you do all day.
A lot of auctions worth attending occur during weekdays so you may have to take a day off work. This is an expense you will have to calculate into your budget. You will also need to get to the auction so transport would have to be considered also as you may have to drive your new car home and if you do not buy you will have to arrange for transport back as well.
4. Check the vehicle identification numbers
It is very important to check the VIN (Vehicle Identification Number and compare it with the partial VIN number and engine numbers that you will see on your vehicle history check report. You will locate the Vehicle Identification Number on the plaque in the engine bay, on the passenger side windshield and also on any registration documents. The vehicle I.D. on your report should match as this and if not, it could mean that major parts have been replaced. This could be an indication of serious damage.
5. Be aware - Sold as Seen
Most auction houses do not allow test driving before placing a bid. Remember the old Latin expression 'Caveat Emptor', buyer beware? So be aware that the vehicle is sold 'as seen' and therefore you will be relying mostly on your eyes alone. You can turn the car on, listen to the engine, check under the bonnet and view any log books if they're available – but that's often the extent of it. Buying a car without a test drive has obvious risks; it's harder to tell if there is anything wrong.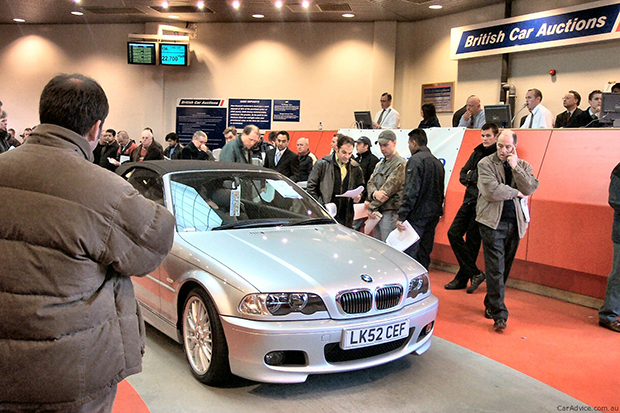 Pro Tip: Probably one of the first things to be aware of and one of the most important things about buying a vehicle at an auction is that they are generally sold 'as is' or 'as seen', which means, when you buy it, there is no comeback and no warranty. Bottom line, there is no safety net and you buy the car even if there are yet undiscovered flaws.
6. Check if the car has been clocked
Odometers can lie, so, therefore, it is essential to know if the mileage on the vehicle is legitimate. You can find out if there are any discrepancies with the mileage or if the car has been clocked by doing a background vehicle check. It is very possible and prevalent for the car's odometer to be wound back to make it appear as though the car's mileage is less than it actually is. There is also the issue that mileage can greatly affect the value of the car not to mention the safety aspect of older parts not being maintained. So again, you will see the importance of first getting a car history check report to see if the car has any mileage discrepancies or even be clocked?
7. Don't pay more than the vehicle is worth
Car auctions are fast-paced and sometimes bidding can look fierce to the uninitiated. As soon as the gavel drops and if you are the highest bidder, the car is yours and there is no going back. There can be a real risk that you could get carried away, go over your budget and pay more than the car is really worth. Do your research before you go to the auction by knowing the current market value of the car.
8. Auctions focus on the sale and not the buyer
Buyer satisfaction is not the priority of an auction house. A car dealer will sell you a car but you buy a car at an auction. The onus is on you to assess the car and you have to recognise that the auction house is merely facilitating a transaction between the vendor and buyer. It is not in their remit or even their job to sell you a good car as this is not the purpose. At auction, you are buying a car and not being sold a car. Be aware of this difference as most of us are only used to being sold a car by a dealer and we are used to that kind of negotiation.
9. Have your finance in place
Make sure before you attend the car auction that you have all your finances and clearances from the bank or credit union in place. Make sure you actually have the money in the bank to make the transfer when you buy the car. It is always good to double-check on the morning of the auction that your finance is in place and you are ready to rock. Remember also to budget for the auction fees via their website or office and factor this into the overall price.
10. Auctions are exciting so enjoy the experience!
So is it worth buying a car at auction? Well, if you have a decent knowledge of car mechanics or you have someone with you who does, it can be a rewarding venture. If you are well prepared and have done your research, then yes, it can be a viable option. From a purely financial perspective, it's very possible for you to make a decent saving but you also have to calculate in the risks of an auctioned vehicle.
If you have the confidence, the knowledge and enjoy the thrill of the chase, buying at a car auction can be very rewarding and exciting. If you can't muster up that kind of confidence, it may be better for you to go to a regular car dealer and let them try and sell you a car instead. Auctions can be a great place to get a great bargain, but like anything in life, they are not for everyone.
The quality of cars offered at auction has really improved in recent years and you can find great deals if you have done your research, stick to your budget and have your wits about you. Just take your time and don't make any hasty decisions. Above all, enjoy the experience!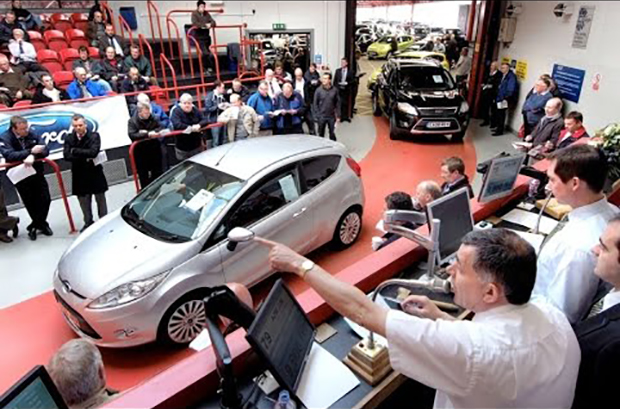 Car Auction Q&A
Can I turn up at an auction without any experience and start bidding?
Technically, yes, but this is not recommended for those who are new to bidding at auctions. There is certainly nothing wrong or nothing stopping you from turning up at a car auction for the first time and bidding, but auction houses themselves would always advise that you attend an auction, maybe a few times first before you decide to become an auction bidder so you can observe how the process works and avoid needless rookie mistakes at the auction. You will also get an insight into how traders do it and it can help you to gain more experience by watching and observing regular auction bidders.
What is the first thing to do before attending a car auction?
First of all, you should always consult the auction house website and do your research first on any vehicles that you think you might bid on. The auction website will contain all the cars that are available in the next auction. Take note of the cars that interest you. Alternatively, when you arrive at the auction there may be a window report or silent salesman on the windscreen of every vehicle. The silent salesman will have all the information you need.
How do I bid at a car auction?
Go to the auction website
Make a note of the car might want to bid for from the website
Go to the auction and pick up a catalogue when you arrive
Head to the Sales Office
You then may be required to give a sizable refundable bidding deposit
You will be given a bidding number that you can use to make your bid
Listen to the auctioneer carefully as he reads out details on the car you are interested in
All cars will be auctioned in sequential lot number order
Make your bid clearly noticed when your vehicle is being auctioned (i.e. raise a hand)
Fees will apply in addition to the auctioneer's 'hammer' price
If successful, you will have two working days to pay for and collect your car.
Produce two forms of identification, i.e. photo ID and a proof of address
Remember, it's first come first served so don't miss out on good opportunities.
That's it!
What is a Reserve Price?
The Reserve Price is the minimum price that auction will accept as payment for the car.
Can I know the Reserve Price before the auction?
No. The Reserve Price is hidden from all bidders. Upon bidding, the auction will state if the reserve has been matched. If you place a bid on a reserve price vehicle, you will be notified if you met the reserve price.
Can I view a car before an auction?
Car auction houses always advise that you view a car prior to the auction. Viewings are usually the day before an auction and particularly on the day of the auction. In some instances, an appointment may have to be made, however, this will be stated on the auction page on the website. Remember, all items are sold as seen.
Author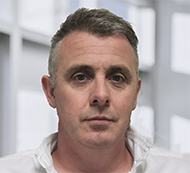 Justin Kavanagh
Justin Kavanagh is a recognised leader in automotive intelligence and vehicle data supply to the entire motor industry. He has almost 20 years experience in building systems from the ground up. As the Managing Director of Vehicle Management System, he understands the need and importance of trustworthy and reliable vehicle history and advice to both the trade and the public.
Follow me on LinkedIn
---