Why is a Car History Check so essential?

IMPORTANCE OF AN IRISH & UK FULL CHECK:
1 in every 6 Irish vehicles have outstanding finance owed

4 in every 10 written-off Irish vehicles back on the road

1 in every 5 Irish vehicles clocked

Increase in Irish vehicles being stolen & cloned

1 in every 10 UK vehicles imported have been written-off

1 in every 20 UK vehicle have a mileage discrepancy

30 UK Vehicles are stolen every day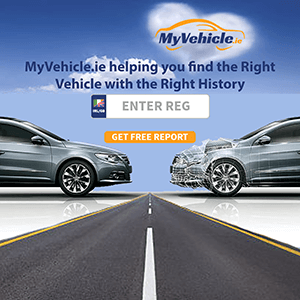 The MyVehicle.ie Full Irish Car History Check Report will contain the background history of any Irish vehicle including Irish Finance and Valuation. This car history check report will check if a vehicle is subject to an Irish or UK HPI Finance Agreement.
This report will contain details describing if the vehicle (passenger or light commercial) has been Written-off by an insurance company, if it was previously damaged, or if the car has been clocked or Stolen.
The full report will also contain an accurate valuation on any Vehicle. Our valuation system calculations are used exclusively by 100% of insurance companies in Ireland and also by automotive professionals assessors and financial institutions.
Report includes:
Full Vehicle Identity Check
Irish & UK Finance Check
Irish & UK Insurance Write-Off Check
Damage Alert
Mileage Check
UK Stolen Car Check
Irish & UK Imported Vehicle Check
Previous Taxi / Hackney Check
NCT/CVRT Status & MOT History Check
Road Tax Status & Costings Check
Most recent date of sale & sale history Check
Recorded Model Modifications Check
VIN & VLC Partial Number for Verification
Engine Number Provided
Irish & UK No. of Owners Check
Valuation
What information is provided with a free car history check report?
MyVehicle.ie can provide you with an initial free report making some basic identifying information of the vehicle at no cost. This report can be accessed by simply entering in any Irish or UK vehicle registration number in the 'ENTER REG' box on the homepage of our website.
The MyVehicle.ie free report discloses the following information:
Vehicle Identification
Make
Model
Version
Engine Size
Fuel Type
BHP
Colour
If it is a UK import
Annual Running Costs:
Tyres
NCT
Mechanical Faults
Routine Service
Fuel Spend
Total Running Costs
Author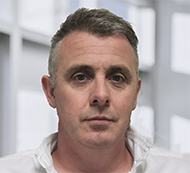 Justin Kavanagh
Justin Kavanagh is a recognised leader in automotive intelligence and vehicle data supply to the entire motor industry. He has almost 20 years experience in building systems from the ground up. As the Managing Director of Vehicle Management System, he understands the need and importance of trustworthy and reliable vehicle history and advice to both the trade and the public.
Follow me on LinkedIn
---